Optimised husbandry methods lead to more economic efficiency in dairy farming. We support you in planning your barn construction for maximum comfort for animals and humans.
What needs to be considered in dairy farming?
There are three aspects that form the basis for healthy, productive animals:
Fresh air
Light
And comfort.
If the cows feel comfortable, there are less cases of illness, feed intake increases and as a result, the farmer gets a higher milk yield.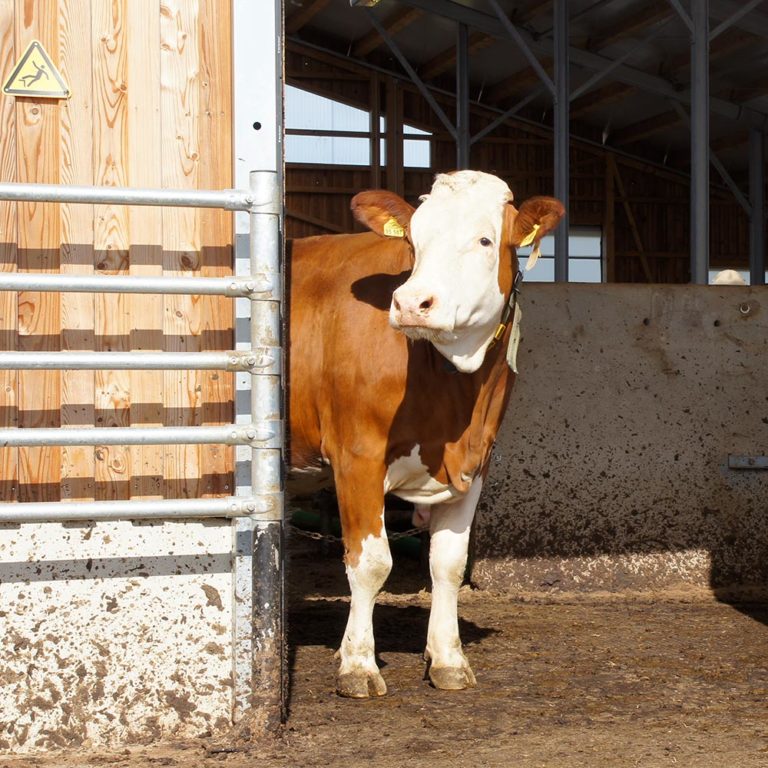 More space - higher milk yield?
So far, there have been few holistic studies on the effects of different husbandry systems on animal welfare and the performance of dairy cows.
However, studies indicate that although pasture management increases animal welfare, it has weaknesses in terms of feeding. Milk yield is significantly higher with year-round (loose) housing, provided that the barn offers soft, spacious lying areas and walking surfaces that mimic the grazing surface.
In recent years, the housing of dairy cows has become much more animal-friendly and work-friendly for the farmer thanks to wider aisles, optimised cubicles and spacious stable constructions.
(Source: "Systemanalyse Milch – Hintergründe für die Praxis"; Grünlandzentrum Niedersachsen Bremen e. V.)
Textile stable construction from AGROTEL: spacious, flooded with light and fresh air.
Are you planning the construction of a new stable or the extension of an existing one? We can support you with our textile hall systems and develop the optimal stable for your requirements.
The advantages of an AGROTEL Animal Welfare Stable at a glance
Wind Protection Systems and Doors
We will be happy to advise you on-site on new constructions or retrofitting your barn with the right curtain systems, door solutions and wind protection panels.
Cow comfort - soft standing, lying and walking.