AGROTEL
Biogas
Environmental technology
Emissions protection
Domed Roof
Gas storage
Biogas components
Gas tank with maximum volume: 75% Double Membrane Gas Storage
The AGROTEL 75% Double Membrane Gas Storage is the perfect solution for efficient gas storage. Very large volumes can be realised with low acquisition costs.
External spherical gas storage
We plan and develop the gas storage individually in accordance with your wishes and local conditions. The 75% Double Membrane Gas Storage consists of an outer, inner and a bottom membrane. The gas space is formed between the inner membrane and the bottom membrane.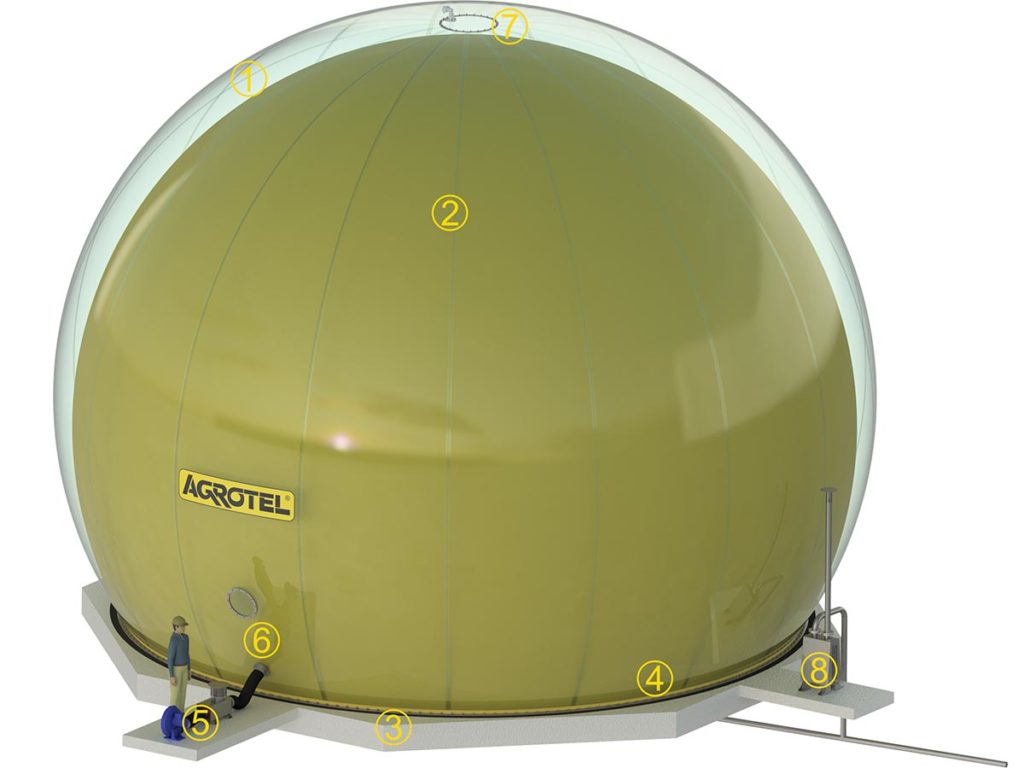 1 Outer membrane
2 Inner membrane
3 Bottom membrane
4 Rail system
5 Blower
6 Pressure regulation valve incl. non-return flap
7 Filling level measurement device
8 Over pressure valve with blow-off pipe
Our 75% Double Membrane Gas Storages are used in the biogas sector as well as in the municipal and commercial sector.