AGROTEL
Biogas
Environmental Technology
Corrosion Protection
Tank Renovation
Concrete Protection
Corrosion protection for reinforced concrete tanks: WireTarp
For more than 20 years WireTarp has been reliably used as corrosion protection for reinforced concrete tanks.
Concrete Protection WireTarp
By applying WireTarp, future cost-intensive refurbishment measures can be avoided and the economic viability of the facility can be increased. AGROTEL concrete protection products are state of the art in terms of steel concrete container construction technology.
Proven protection of concrete surfaces
Increases the profitability of your plant
Avoidance of downtimes
Weather-independent installation
Protection of the tank wall and the central column with head
Customised assembly
Optimum price-performance ratio
Absolute adhesion and impermeability tested and confirmed by the Fraunhofer Institute
Subsequent professional welding of the joints by our qualified staff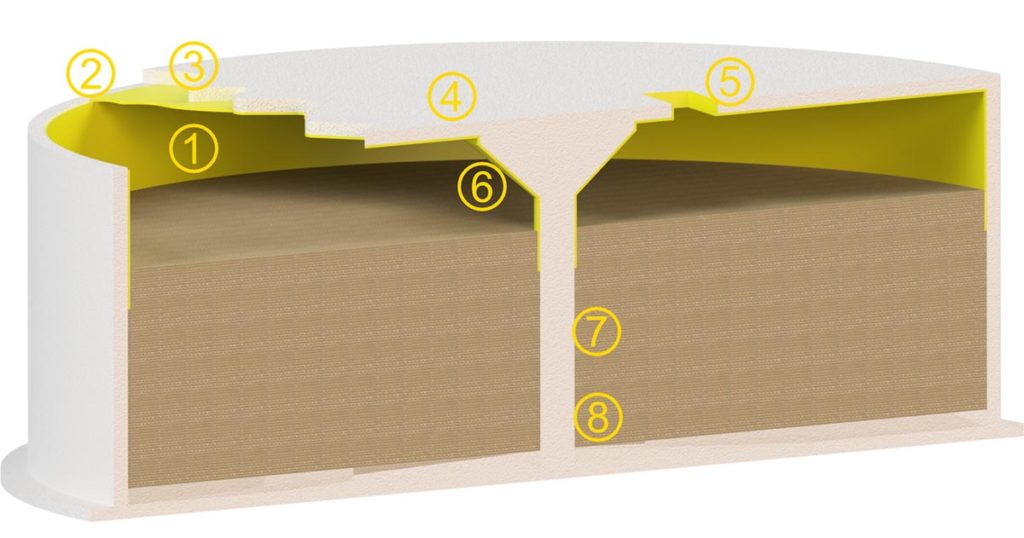 1 WireTarp pre-finished wall covering
2 Wall/ceiling weld seam
3 Ceiling covering
4 Concrete ceiling
5 Recess and service openings
6 Central column support membrane
7 Central column with head
8 Concrete baseplate
Our self-developed WireTarp offers sustainable protection against corrosion. It has proven itself for over 20 years as corrosion protection for reinforced concrete tanks.