AGROTEL
Smart Solutions
Animal Welfare
Cosyhome Calf Home: Healthy animals, less work for the farmer.
The AGROTEL calf village is an innovative animal welfare barn for the optimal housing of calves.
Comfort for animals and humans
The Agrotel Cosyhome solutions for calves combine maximum comfort for animals with maximum work efficiency. Different microclimate zones create a feel-good atmosphere for calves,
while the well-thought-out concept enables simple one-man management.
The AGROTEL Cosyhome tilting device consists of: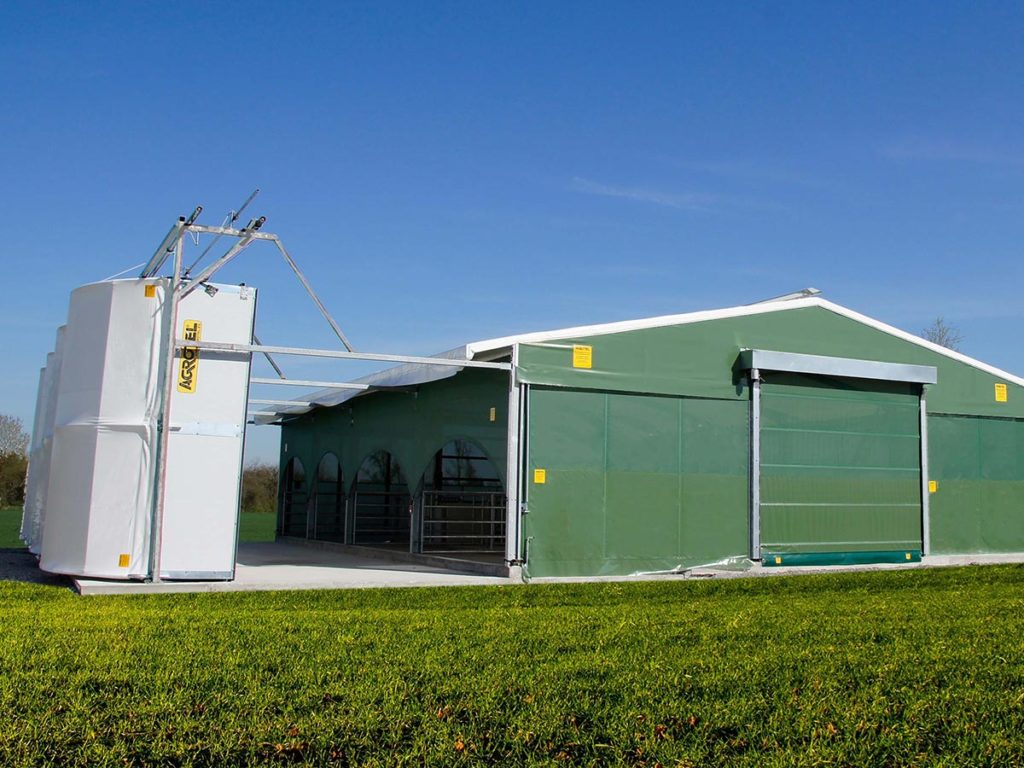 Extension or stand-alone solution:
AGROTEL's textile calf welfare barn is built where farmers want to increase the well-being of their calves and make farming easier.