AGROTEL
Smart Solutions
Animal Welfare
For the optimal development of your calves: Cosyhome Calf Igloos
AGROTEL Calf Igloos and boxes offer your calves optimal protection from all weather conditions and allow them to grow up healthy and happy.
Group Igloo, single igloo or calf box
AGROTEL Calf Igloos have proven themselves as a solution for individual and group housing. The fresh air, plenty of light and the high flexibility due to the sophisticated design allow calves to grow up healthily and make the farmer's daily work easier.
The Cosyhome Group Igloo consists of: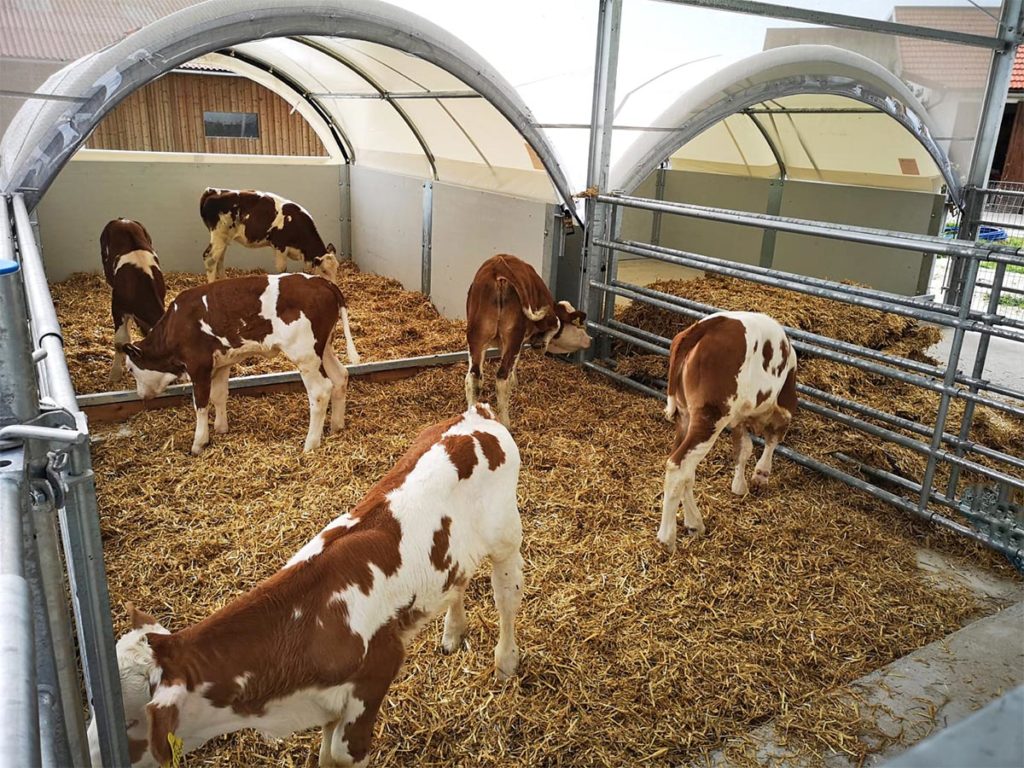 The AGROTEL Cosyhome Group Igloos are available in 3 sizes depending on your needs.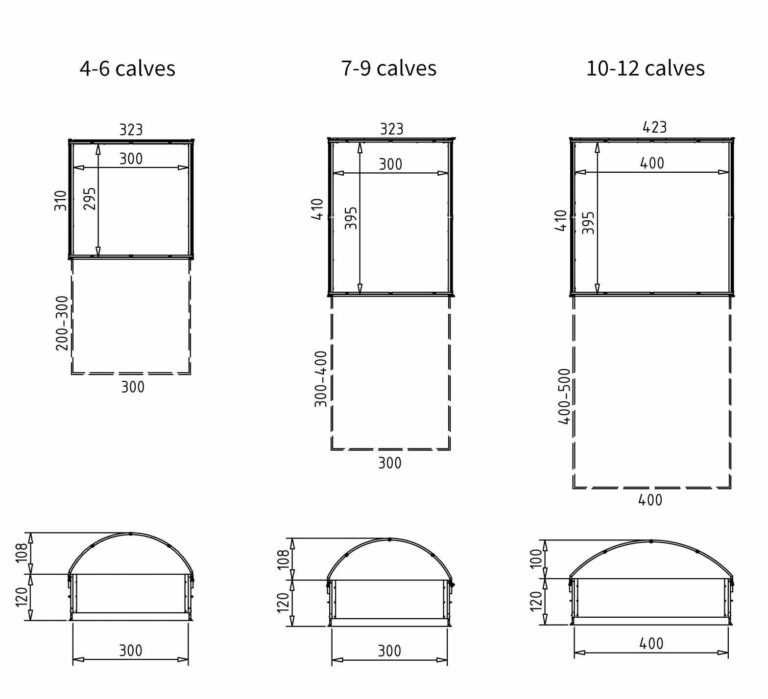 The Cosyhome Single Igloo consists of: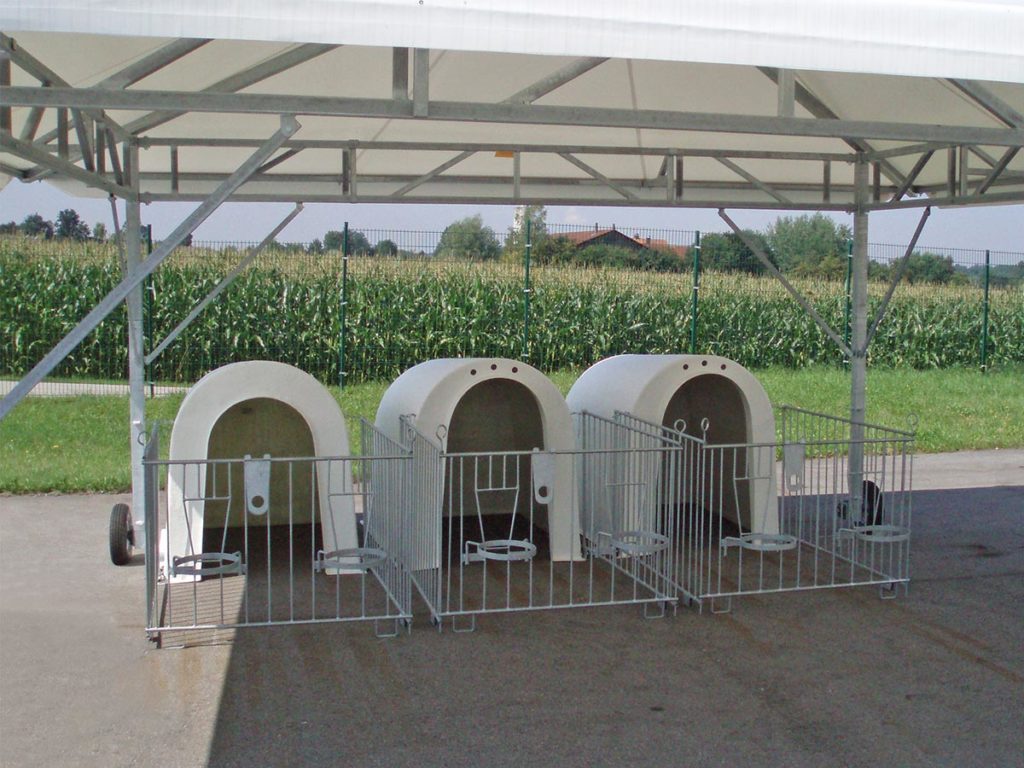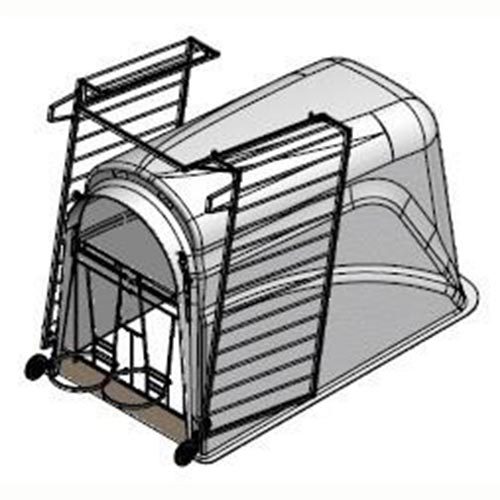 Igloo length: 199 cm
Igloo width: 114 cm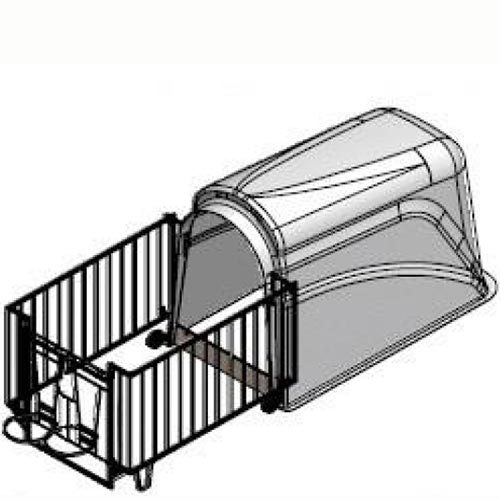 Outlet length: 106 cm
Outlet width: 139 cm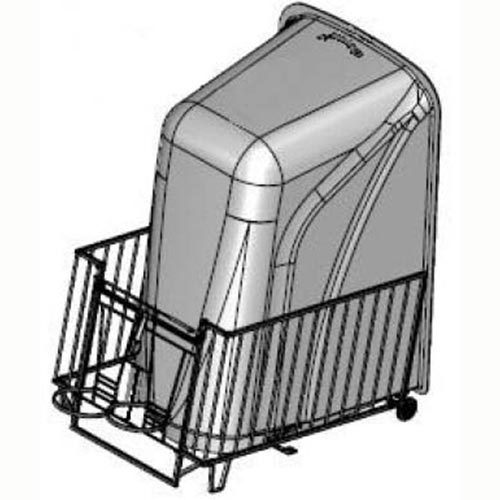 Tilting function for easy muck removal
The Cosyhome Calf Box consists of: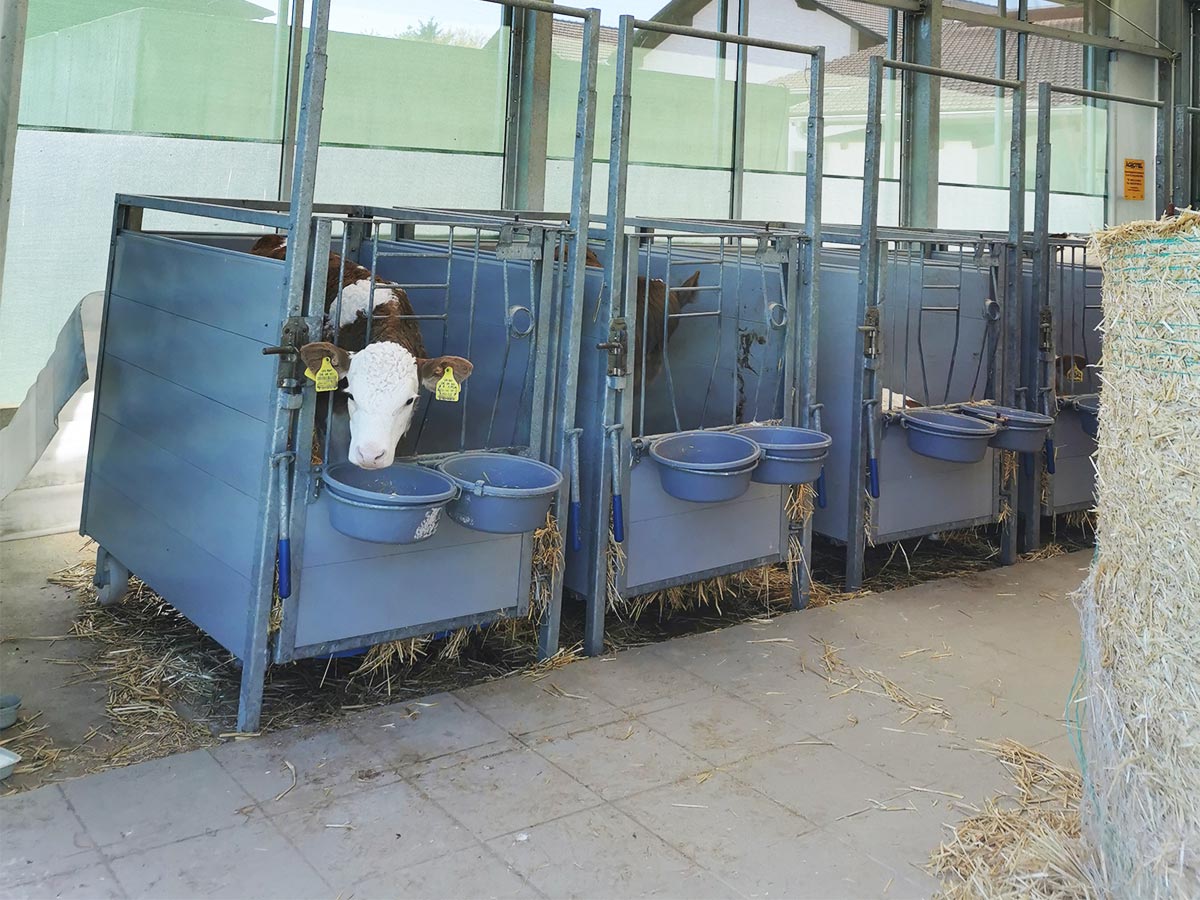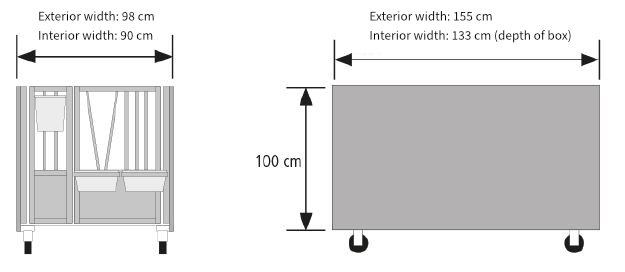 The Cosyhome Veranda consists of: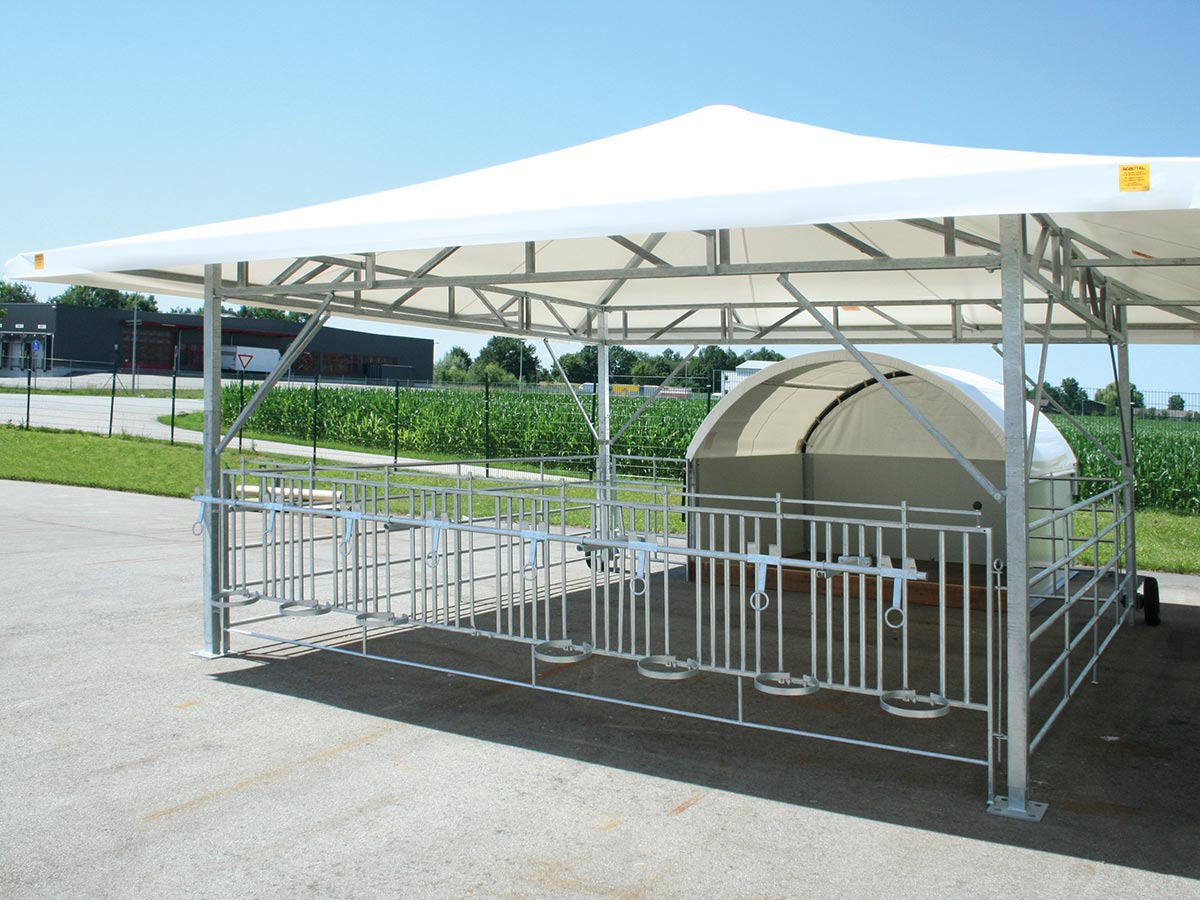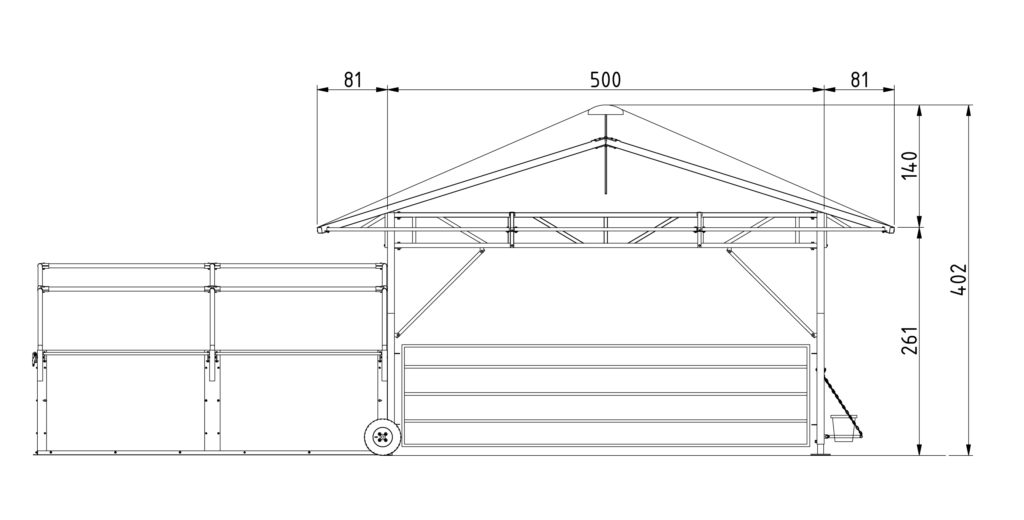 Inner dimensions: 5.0 x 5.0 m
Four-sided canopy construction: 0.81 m
Outer dimensions: 6.62 m x 6.62 m
AGROTEL Calf Igloos and Boxes are used both as an extension to existing stable buildings or as a stand-alone solution.