AGROTEL
Storage Halls
Logistics Halls
Machine Halls
Warehouses
Industrial Halls
Pipe Tunnel Hall and Beam Tunnel Hall
Tunnel Halls are flexible and versatile storage halls for agriculture, industry and commerce. They can be quickly assembled at almost any location, are free-standing and can often be anchored without concrete foundations.
Our tunnel halls are suitable for numerous applications: as a storage hall for industry and agriculture, as a machine hall, as a silo covering, as a shelter for grazing animals and much more.
Construction of the Tunnel Hall
Pipe Tunnel Hall or Beam Tunnel Hall depending on static and dimensional requirements
Round steel pipes or double-T-girders
Covering with high-quality polyester fabric: PVC-coating on both sides, absolute leak-tightness, tear-resistant, anti-mould treated, flame-retardant, UV-stable
Different foundation options are possible depending on the location, ground conditions and structural requirements. AGROTEL Tunnel Halls are also perfect for roofing. Our Tunnel Halls are suitable for almost every surface.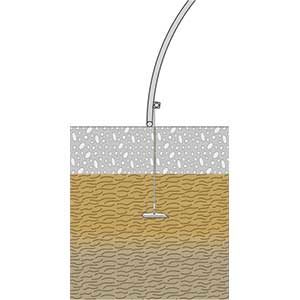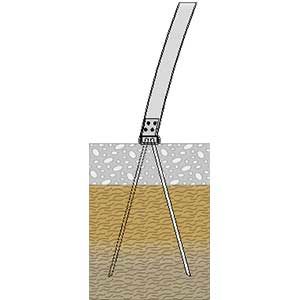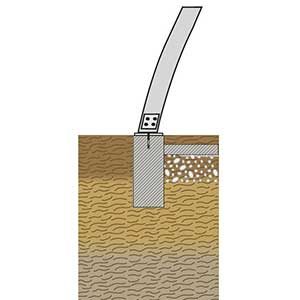 Bolt anchor on concrete foundation
Polyester fabric with plastic coating on both sides, acrylic lacquered
Flame retardant, low flammability per B1, DIN 41021 (B1, s2, dO) and
EN13501-1
UV-stabilized, weather resistant, and high chemical resistance
High tear resistance, area stability and very good weld seam adhesion
Surface weight up to 1200 g/m² – in accordance with structural requirements
Production of the fabric in accordance with DIN18204-1 – high-frequency welded
Supporting structure made of steel
Assessment of wind load and snow load depending on location per EUROCODE EC1 and EUROCODE EC3 (up to 5 kN snow load and up to wind zone 4)
Steel parts (S355) galvanized in accordance with DIN EN ISO 1491:2009
Hot galvanizing provides lasting protection against corrosion
The technical textile is available in various colours. Custom wishes such as lettering and logo printing can be realised upon request.
AGROTEL Tunnel Halls can be equipped with various textile gates and gables in accordance with customer requirements. The materials net and tarpaulin can be combined with each other as desired. This allows the realisation of different ventilation solutions. Light strips can be installed to ensure optimum brightness.
References in industry and commerce
Logistics halls, machine halls, storage halls, bulk goods halls and much more.
References in agriculture
Hay storage, wood chip storage, machine hall, bulk storage, canopy for boxes, livestock shelters, timber storage or accessible roofing – there are no limits to the flexibility of our halls.