AGROTEL
Hall Gates
Industrial Doors
Doors for Agriculture
Doors for Machine Halls
Big Rib Roll Up Door- WST9
Max. width: 15 m / Max. height: 8 m
The Big Rib Roll Up Door is a fast-moving door with high opening and closing speed, making it the optimal solution for entrances to stables, garages and machine halls.
Construction of the Big Rib Roll Up Door
Areas of application: Feeding table, garage, machine hall
Single-field width: 7 m
Multi-field width: 15 m
Height: 8 m
Integrated stiffening tubes for extra stability
The pipes are guided laterally in U-profiles with sealing brushes
Radio remote control available
Type of drive: geared motor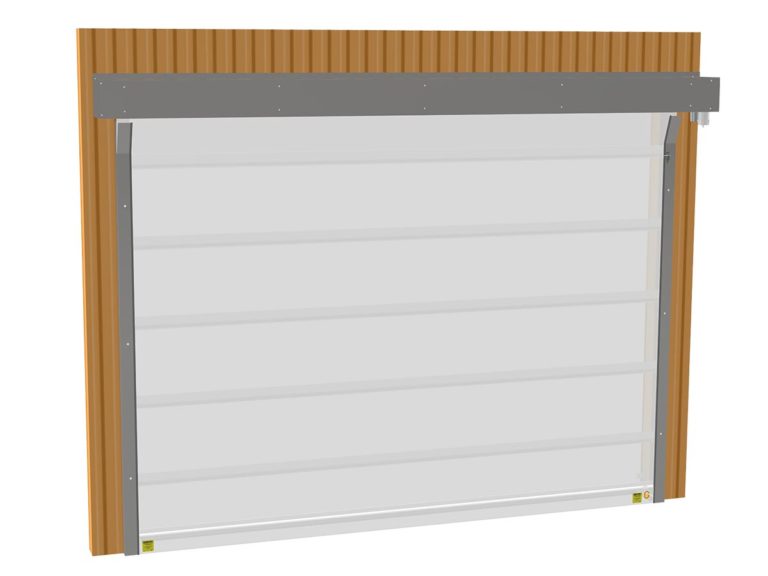 Big Rib Roll Up Door WST9 (Max. width: 15 m; Max. height: 8 m)
AGROTEL Big Rib Roll Up Doors are flexible, extremely resilient and, can be used in a variety of ways, thanks to individual customization.