AGROTEL
Biogas
Environmental technology
Emissions protection
Domed Roof
Gas storage
Biogas components
Efficient gas tank: Double Membrane Gas Storage
The success and the efficiency of the AGROTEL Double Membrane Gas Storage are due to it's robust design and the proven interaction of the individual components.
Gas storage with double membrane
AGROTEL Double Membrane Gas Storages are constructed for high operating pressures and meet the safety requirements for biogas plants (TRAS120) of the German Federal Ministry for Environment. Depending on the requirements, we implement storage volumes of 29 %, 33 %, 40 % and 50 %.
1 Outer membrane
2 Inner membrane
3 Belt substructure with net
4 Concrete column with concrete protection WireTarp
5 Stainless steel (1.4571) elevation
6 Supporting air
7 Gas storage
8 Concrete protection WireTarp
9 Over-pressure and under-pressure valve
10 Filling level indicator
11 Supply air pipe
12 Ex-proof supporting air blower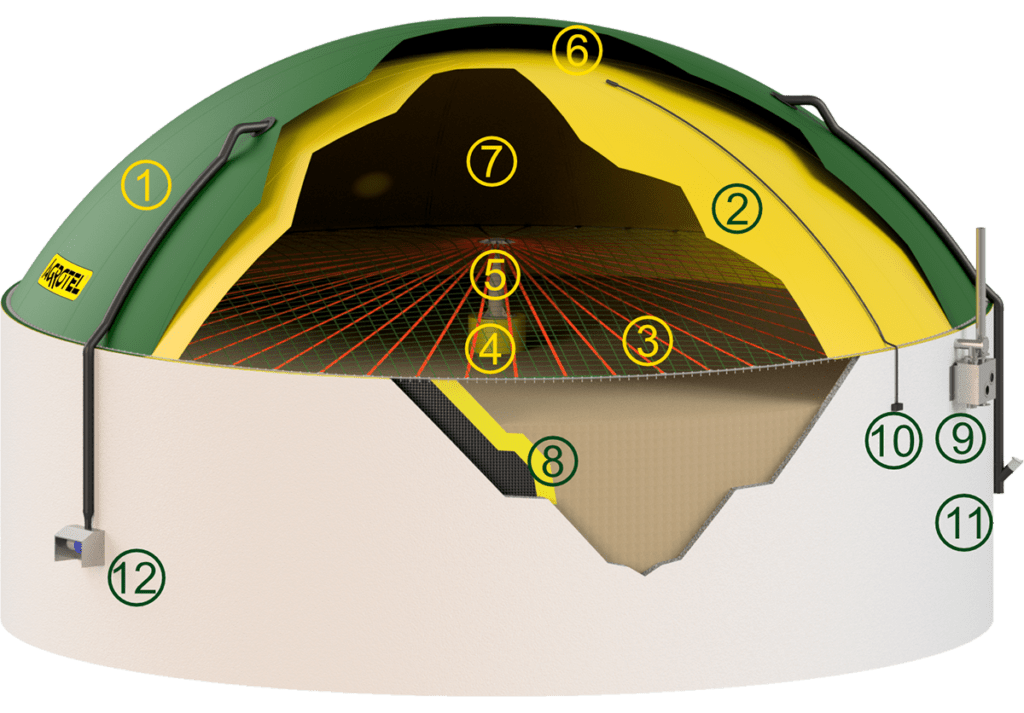 Wall mounting on concrete container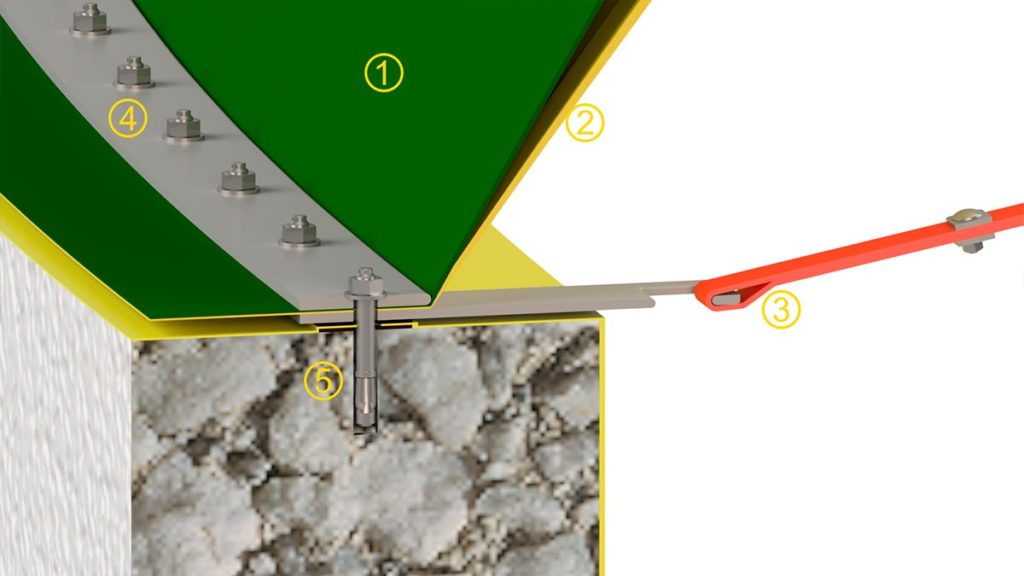 1 Outer membrane
2 Inner membrane
3 Belt
4 Stainless steel profiles
5 Cellular seal
Wall mounting on metal container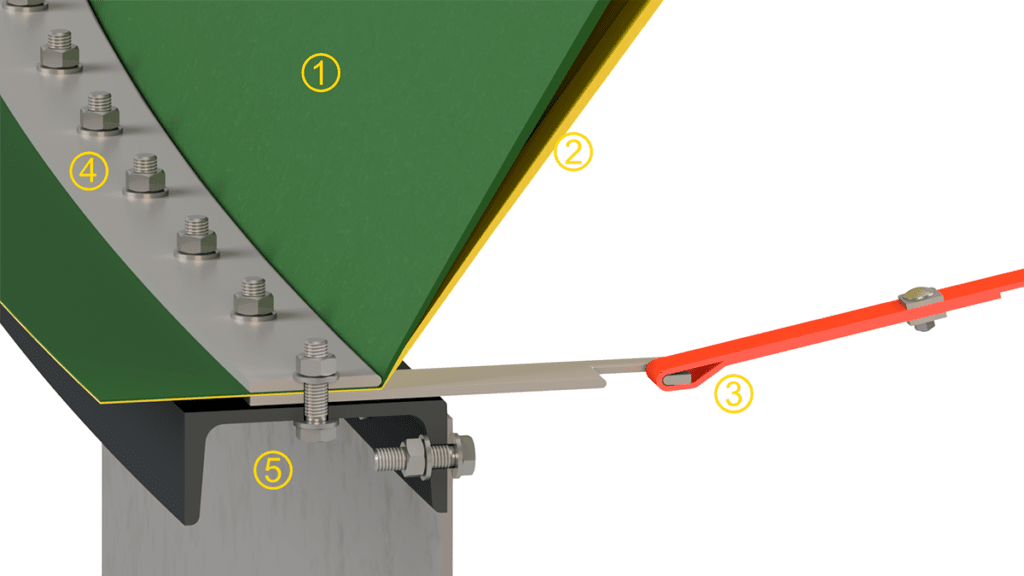 AGROTEL double membrane gas storage tanks are used in the field of environmental technology, but also in industry and commerce.