AGROTEL
Biogas
Environmental technology
Emissions protection
Domed Roof
Gas storage
Biogas components
Tank covering without central support:
Free-Standing Domed Roof
AGROTEL's patent-protected, self-supporting domed roof is easy to install and therefore perfectly suited to existing and new tanks.
Self-supporting tank covering
The Free-Standing Domed Roof is ideal for covering slurry tanks and water reservoirs with a diameter of up to 22 metres. It fulfils the emission protection requirements and can be installed during operation.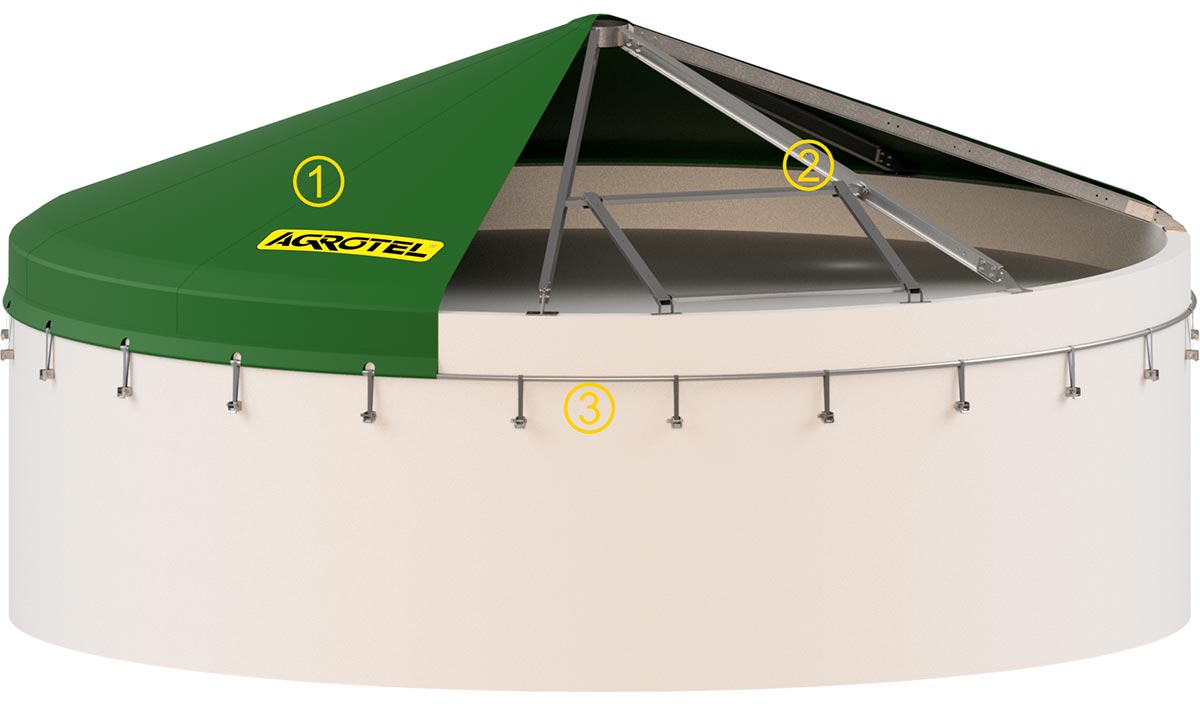 Domed Roof: free-standing up to 22 m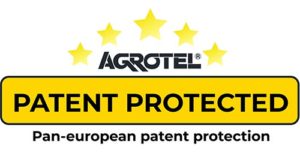 1 Fabric reinforced plastic membrane
2 Galvanized steel structure
3 Tensioning with galvanized steel tubes and block ratchets
Our free-standing emission control roofs are used in both the agricultural and industrial sectors.