AGROTEL
Hall Gates
Industrial Doors
Doors for Agriculture
Doors for Machine Halls
Max. width: 4.5 m / Max. height: 6 m
The electric Roll Up Door is well suited for installation in machine halls, warehouses, industrial halls, barns and service aisles.
Construction of the Rip Roll Up Door
width: 4.5 m
Height: up to 6 m
Integrated stiffening tubes for extra stability
The pipes are guided laterally in U-profiles with sealing brushes
Radio remote control available
Type of drive: plug-in motor
Little mounting space needed, easy assembly
Optimum price performance ratio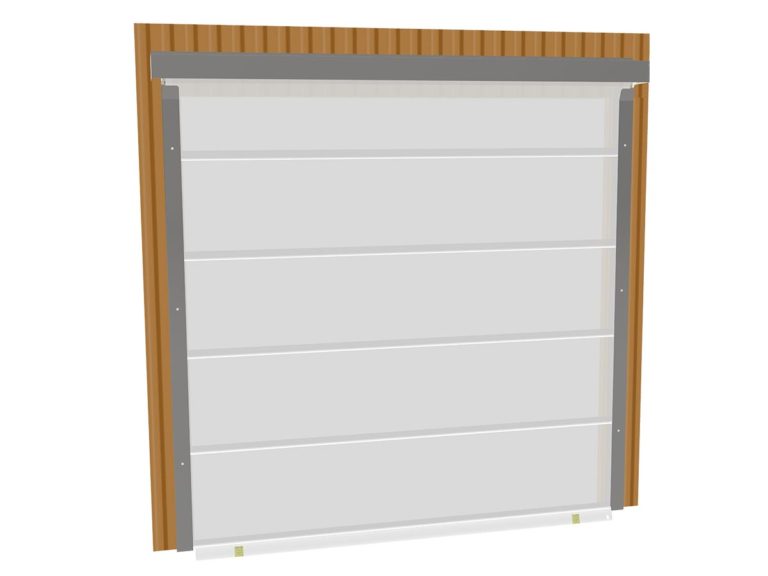 Rip Roll Up Door WST7 (Max. width: 4.5 m; Max. height: 6 m)
AGROTEL electric Rip Roll Up Doors made of wind protection net or tarpaulin are perfect for all agricultural, industrial and commercial applications.