AGROTEL
Smart Solutions
Animal Welfare
Optimal stable climate: Hose Ventilation Systems
You can improve the supply of fresh air for poorly ventilated stable compartments with our AGROTEL Hose Ventilation Systems.
Ventilation and cooling with SOFTAIR and COOLAIR
The AGROTEL SOFTAIR Ventilation System is an inexpensive yet effective way to improve the climate in your barn. AGROTEL COOLAIR Ventilation Systems can be used as temperature comfort ventilation for cooling.
You can choose between the following diameters to suit your requirements: Ø 35 cm / Ø 62 cm / Ø 75 cm
Different fan types depending on requirements from 1900 m3/h up to 12.500 m3/h
Overpressure fan with load contactor and manually adjustable speed controller (for temperature controlled Coolair solutions)
The air outlets are calculated and assembled in accordance with the application and the air flow rate

Hose Ventilation System for calf barns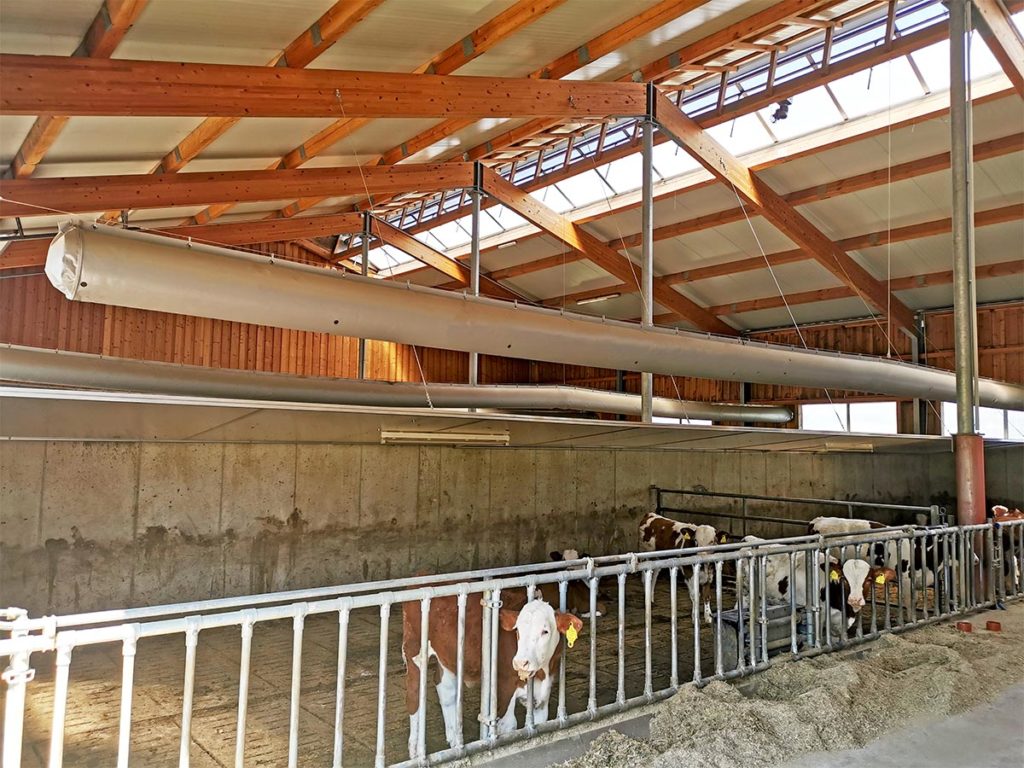 Temperature comfort ventilation for cooling in cow barns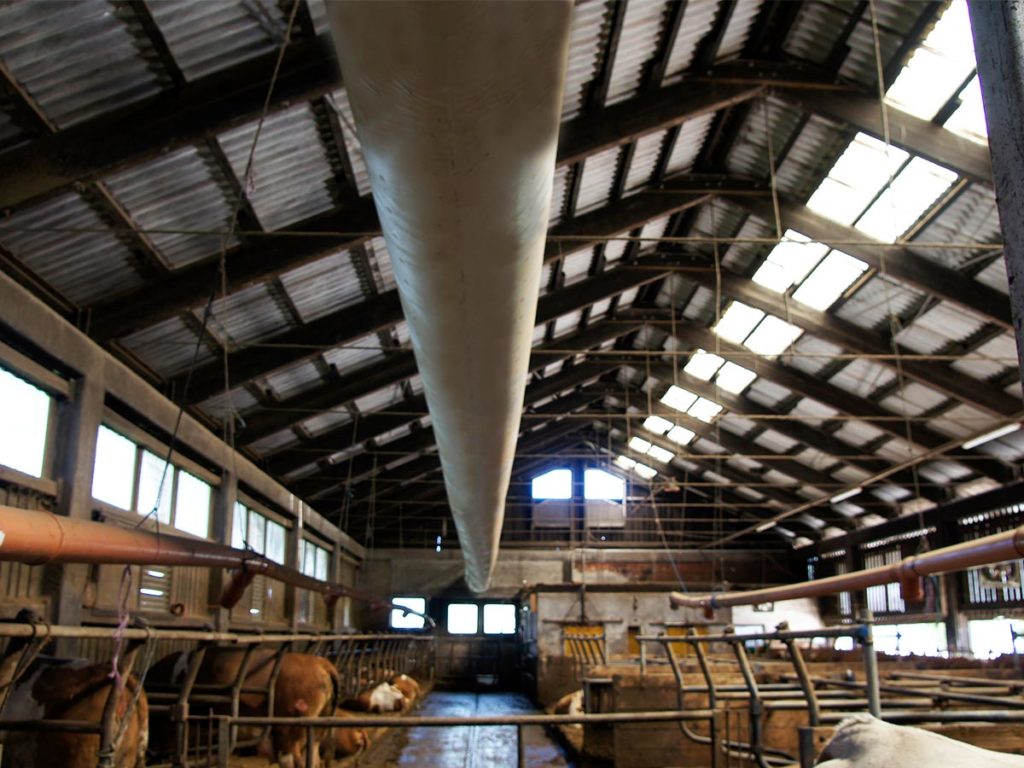 AGROTEL's systems for the ventilation of cow and calf stables are used in small and large barns.