AGROTEL
Wind Protection
Curtains
Stable Ventilation
Ventilation Systems
Wind Protection Systems
Max. length: 120 m / Max. height: 4.5 m
Due to the facility of opening from above and below, this flexible wind protection system is a real all-rounder and can be used in many ways as a windbreak as well as for shading.
Curtains for every application
Complete ventilation and shading functionality
Max. length: 120 m
Max. height: 4.5 m
Winding method: all-rounder, opening possible from top and bottom, middle position for shading
Technical textile is made of tarpaulin
Type of drive: plug-in motor or geared motor
Optional: automatic sensor control system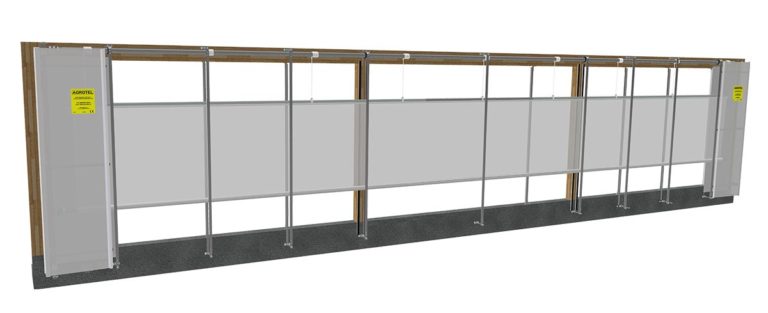 Wind protection System WSS4, height: 6 m
AGROTEL Curtains, which can be opened on both sides, are the most widely used wind protection and shading systems in the agricultural sector.