AGROTEL
Biogas
Environmental technology
Emissions protection
Domed Roof
Gas storage
Biogas components
Container cover with central support
The AGROTEL emission protection roof is a high-quality solution for reducing pollutant gases for tanks with a large diameter.
Thanks to the integrated central support, the emission protection roof can span containers with a diameter of up to 40 m, and more. The high-quality construction promises stability even in extreme weather conditions.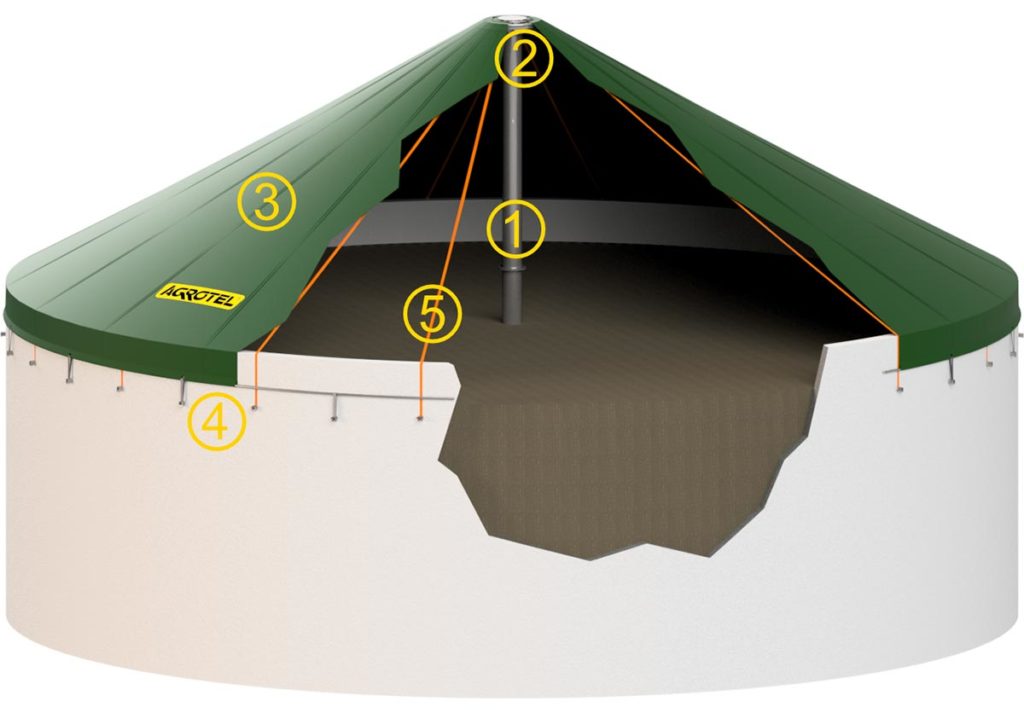 Tank covering with central support: up to 40 m diameter
1 Stainless steel central column with head
2 Upper belt suspension (crown)
3 Fabric reinforced plastic membrane
4 Guying
5 Belt substructure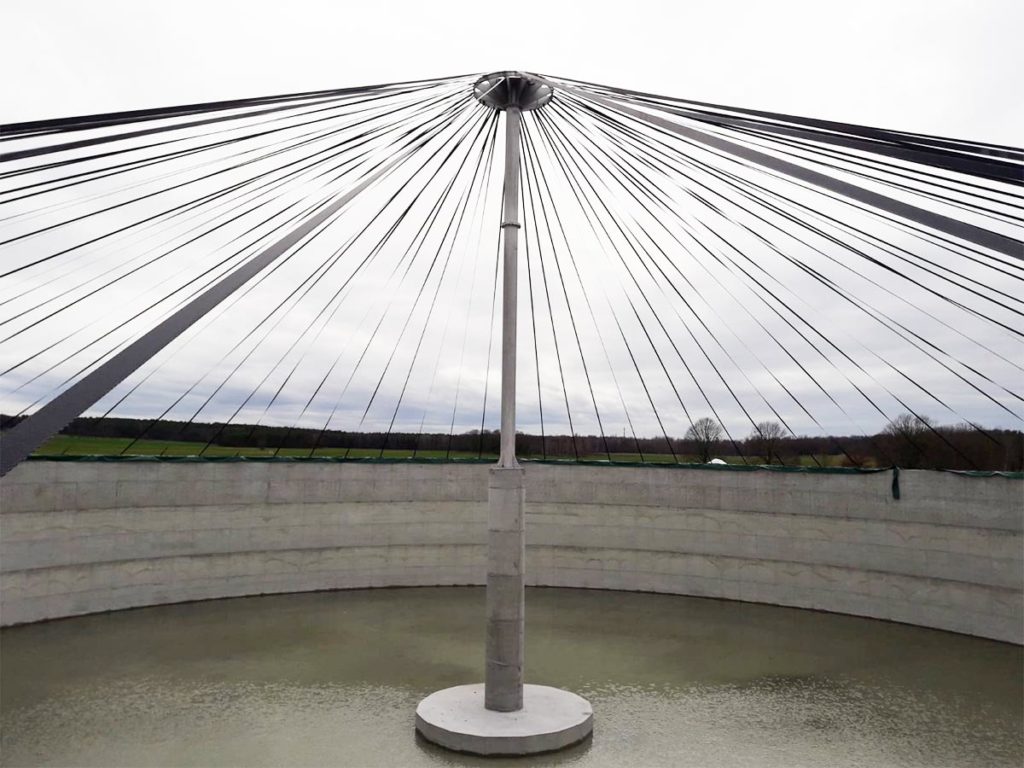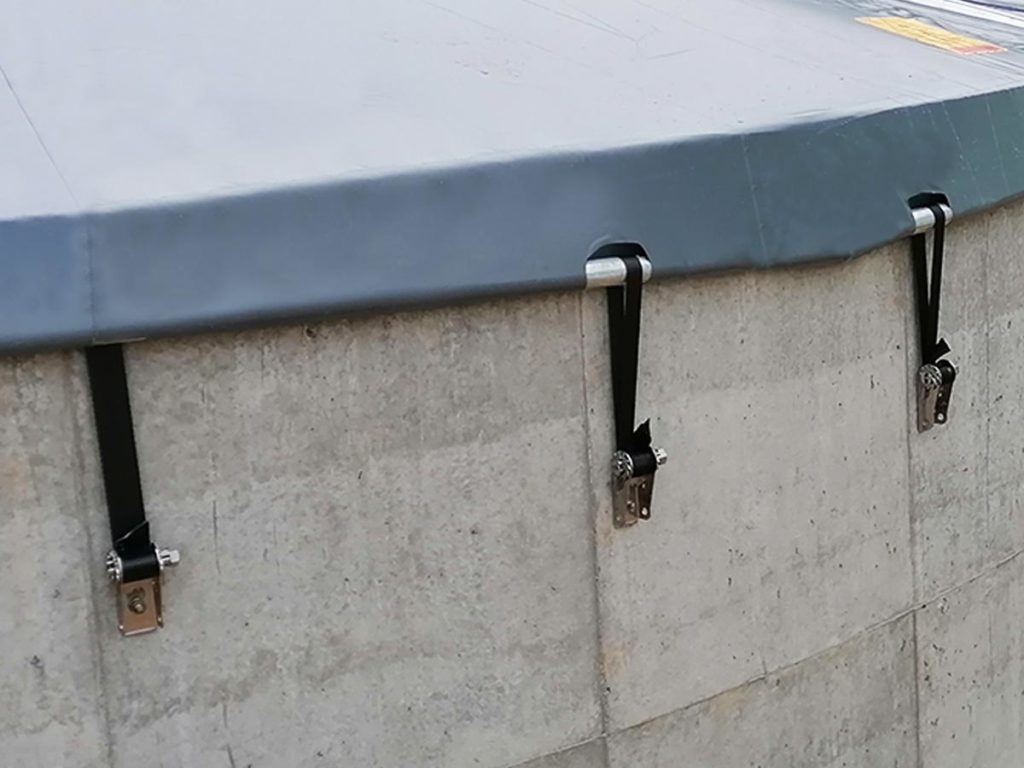 Ratchets made of stainless steel
Membranes for the emission protection roof with centre support
The main field of application of AGROTEL tank covers with central support are biogas plants and storage tanks for agriculture and industry.