AGROTEL
Stable construction
Ventilation
Light and ventilation systems
Optimal ventilation up to the roof: Light-Ventilation Ridge
The AGROTEL light and ventilation ridge completes the natural ventilation concept of your barn.
The sophisticated system of the ventilation ridge creates a very good chimney effect, drawing the stale air out. Thus the natural thermals of the barn are optimally used.
Versions: double-sided, single-sided
Width: 160 cm
Length: up to 80 m per driving motor
Can be mounted on textile hall systems as well as on conventional buildings
Avoids excessive heating of the building
Ideal extraction of used air
Optimal light and air conditions are obtained in combination with our AGROTEL Side Wall Ventilation Systems
Double-sided, adjustable light and ventilation ridge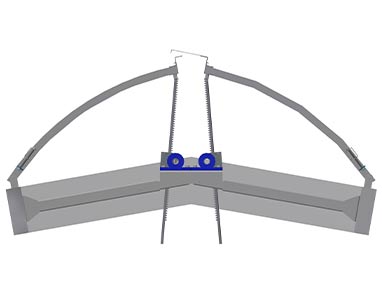 Single-sided, adjustable light and ventilation ridge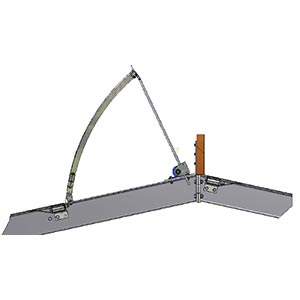 Numerous farmers use the AGROTEL Light Ventilation Ridge in their cowshed, pigsty, chicken coop or horse barn to ensure improved air conditions and increased well-being for their animals.