AGROTEL
Storage Halls
Logistics Halls
Machine Halls
Warehouses
Industrial Halls
Versatile Storage Halls: Beam Halls
Saddle Roof Halls made of beams are stable, robust and versatile. The supporting structure made of double T-girders enables large, free-standing widths.
Whether you are looking for a storage hall, stable building, production facility, canopy for boxes or a riding hall – we plan your project customised to your needs and adapted to legal and static conditions.
Construction of the Beam Hall
Supporting structure made of slim steel beams (double T-girders, designed in accordance with static requirements)
Up to 30 m width, free-standing without pillars, up to 60 m width with additional supporting pillars
Covering with high-quality, fabric-reinforced PVC membrane: extremely tear-resistant, UV-stable, anti-mould treated, flame-retardant
Anchoring possible without concrete foundations

More about our materials
Different foundation options are possible depending on the location, ground conditions and structural requirements. Many of our textile hall systems are anchored without a concrete foundation and are therefore particularly flexible in terms of assembly and dismantling.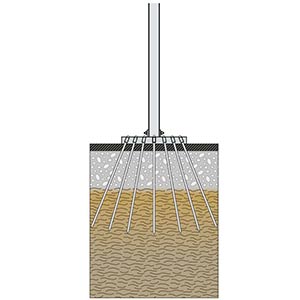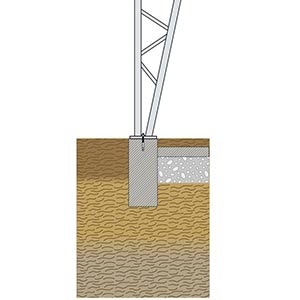 Bolt anchor on concrete foundation
Adapted to the hall volume and the natural climatic conditions, additional ventilation systems can be integrated inside the hall. Ridge solutions and ventilators ensure optimum air conditions in storage halls, production halls or machine halls.
Static fan or dynamic fan with controller (depending on the volume of the hall)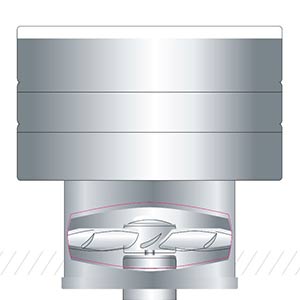 Electrical ridge ventilator
Mechanical ridge ventilator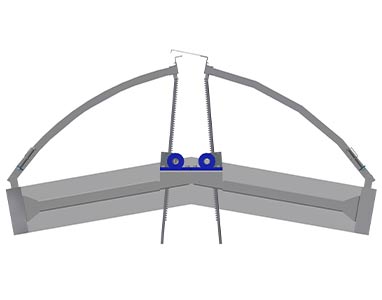 Double sided illumination / ventilation ridge or table ridge
Lateral ventilation openings:
Small, prefabricated openings on the side walls support natural air circulation.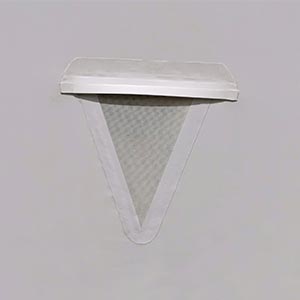 The project planning also includes the design of the gable ledge, eaves ledge and canopy construction. Depending on your wishes, canopy constructions of up to 5 m can be realised.
Gable ledge: up to 1 m
Eaves ledge: up to 1 m
Canopy construction: 1 to 5 m
Advantages
Insulation, easy temperature control of the hall
Protection against corrosion of the steel structure when storing problematic substances such as fertilizer, chemicals, salt, compost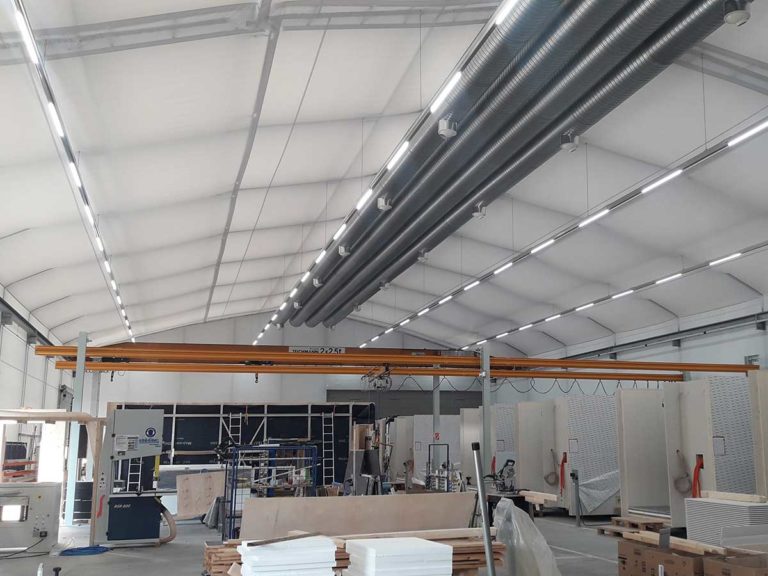 Our double-sided coated, fabric-reinforced PVC tarpaulin is available in four colours that can be combined as desired. On request, we also realise special colours, lettering, as well as logo prints.
For the optimal and functional use of our halls, we offer special door solutions, produced in-house. We have specialised in textile doors for more than 30 years, manufacturing and adapting them to their intended use at our site in Lower Bavaria. We find the best solution for every requirement.
References in industry and commerce
AGROTEL Beam Halls are versatile. Whether you look for a logistics hall, machine storage hall, or a production hall – we realise your project exactly in line with your ideas.
References in agriculture
With our Beam Halls we realise a wide variety of stable buildings such as dairy cattle sheds and chicken coops, but also riding halls and storage halls for feed, bedding and machinery.