Storage halls and roofing
A storage hall for industry and commerce has to be fit for purpose and well thought out. With the aim of maximum economic efficiency, we can support you throughout your individual planning of a hall or roofing for your stored goods.
What distinguishes the perfect storage space:
Free-standing hall systems - economical and functional
Unsupported hall systems have the advantage that the storage space can be fully utilised right up to the roof. They are versatile and large machines can pass through them.
Sectional steel is used in industrial and commercial constructions as well as in the private sector. The rolled, drawn or pressed steel can be made into profiles with a great variety of dimensions in order to realise a wide range of building projects. Slim, hot-dip galvanised double-T beams are used in AGROTEL's textile Beam Halls. They are space-saving and corrosion-resistant.
Lattice girders can be dimensioned differently depending on the static requirements. We can create lattice girder saddle roof halls with free-standing spans of up to 80 m.
Well roofed - well stored
Canopies are a flexible and practical solution for storing non-sensitive goods. Depending on whether you want to store bulk goods, raw materials or merchandise, side walls and partition walls can be inserted as required.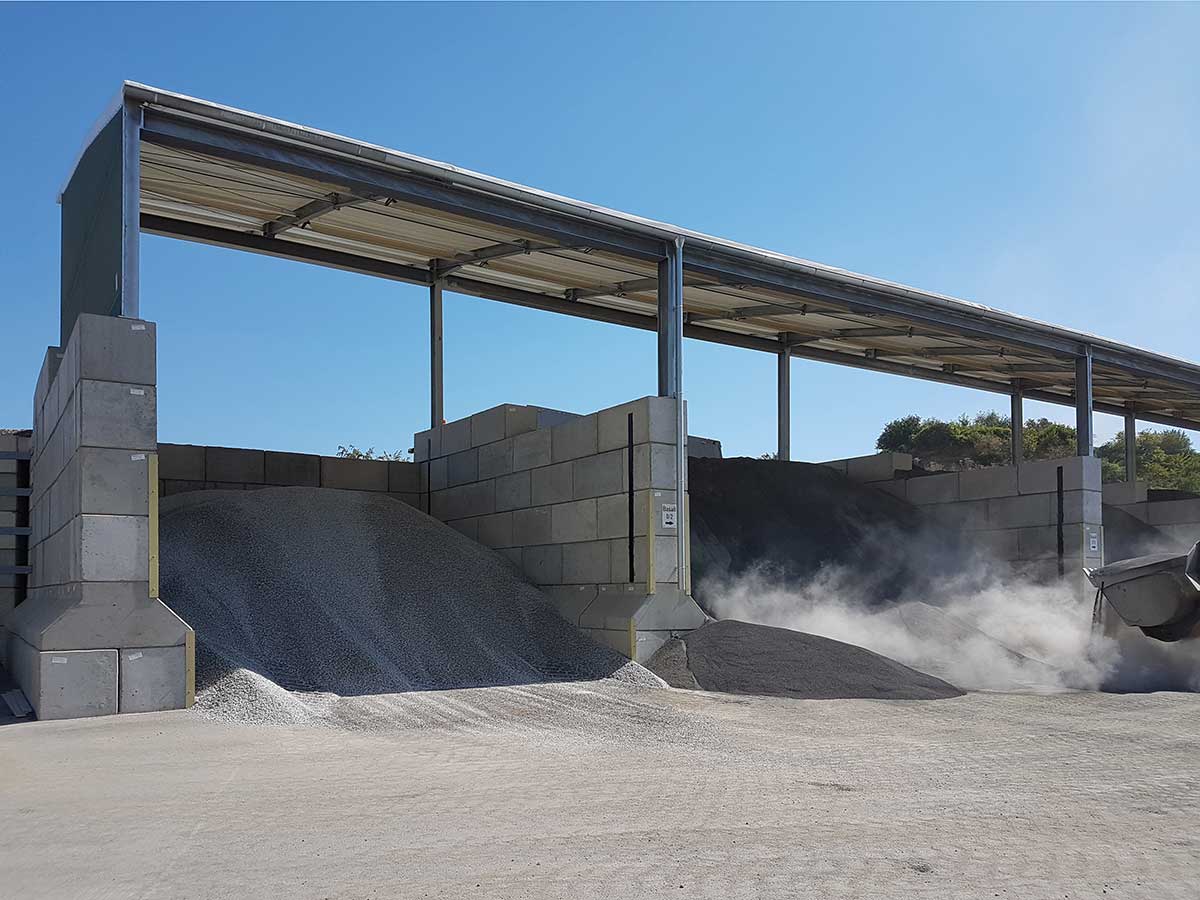 Monopitch roof
The monopitch roof is a single-surface roof inclined to one side. The angle of inclination depends on the static requirements and the required entrance height. AGROTEL Monopitch Roofs are constructed with double-T-girders and can be flexibly adapted to your needs.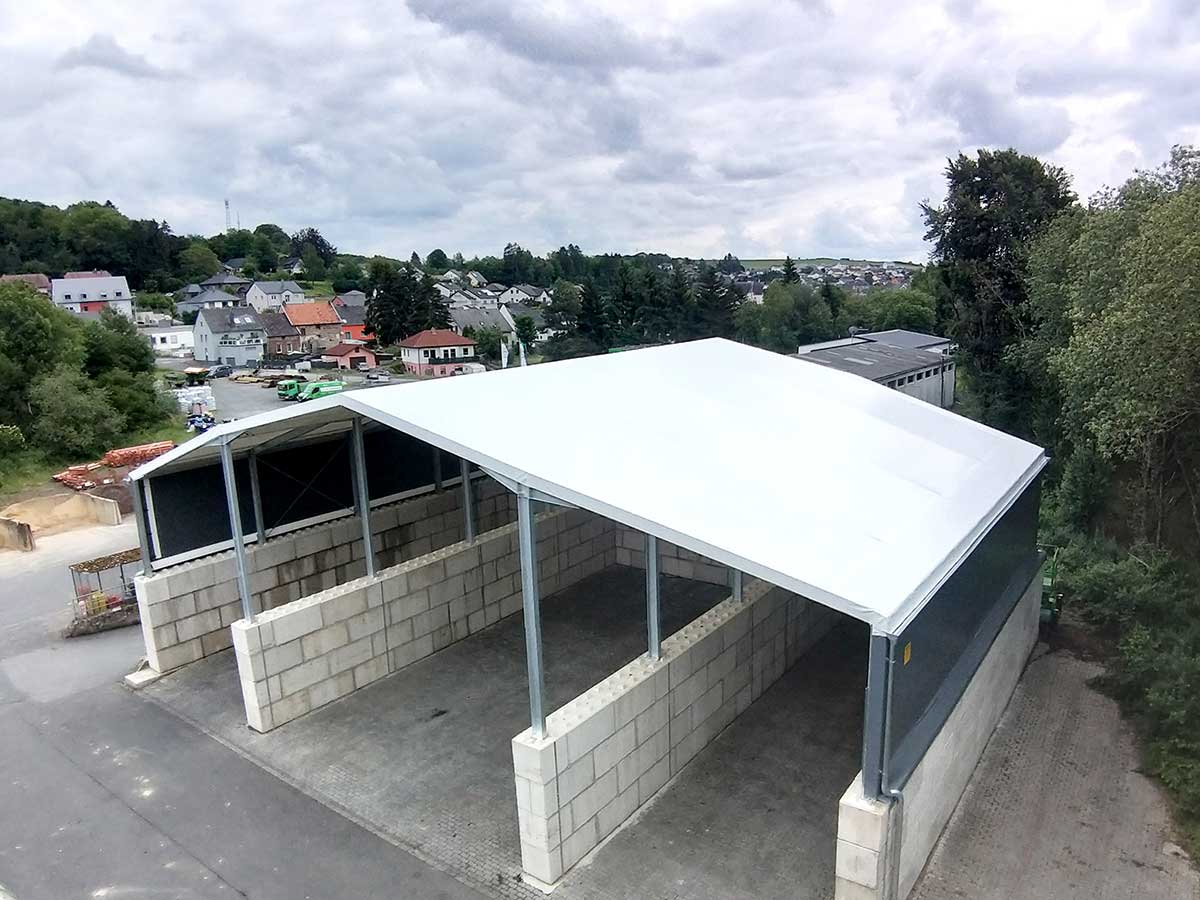 Saddle roof
A saddle roof is ideal for covering large storage areas and protecting goods from the weather. With the lattice girder and double-T-girder construction method, large unsupported spans can be realised.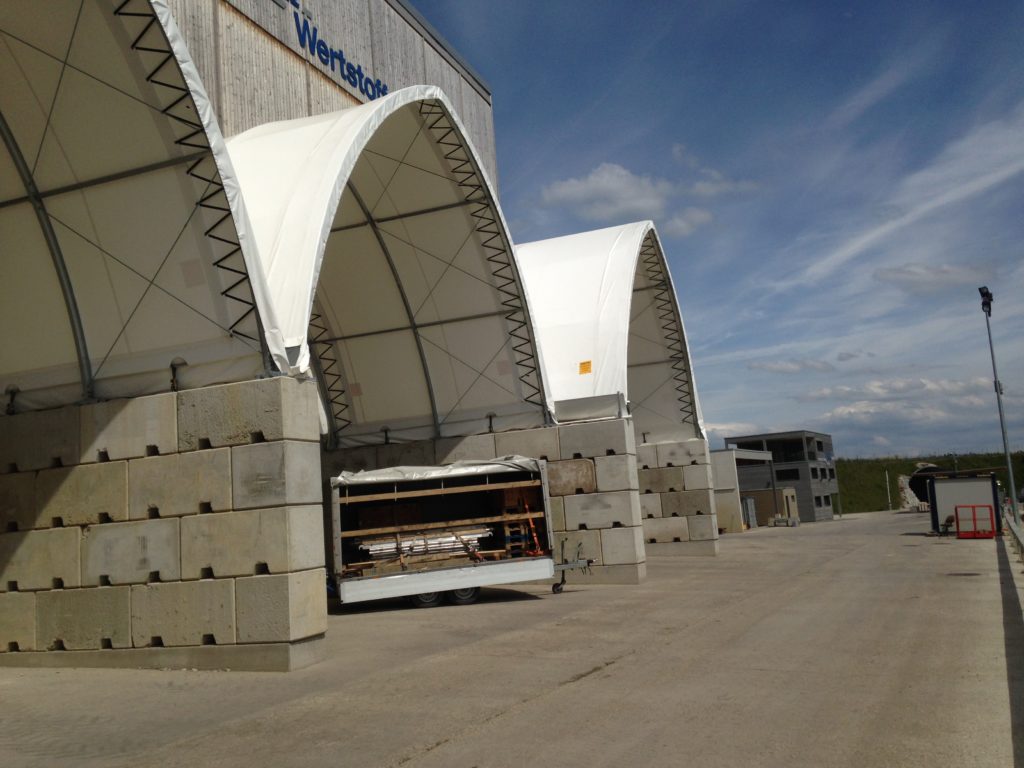 Arched roof
Arched roofs are flexible, versatile and quick to assemble. In addition, structures made of round tube arches or double-T-girder arches can be extended and lengthened as required. Together with you, we will find the optimal roofing at the best price-performance ratio.